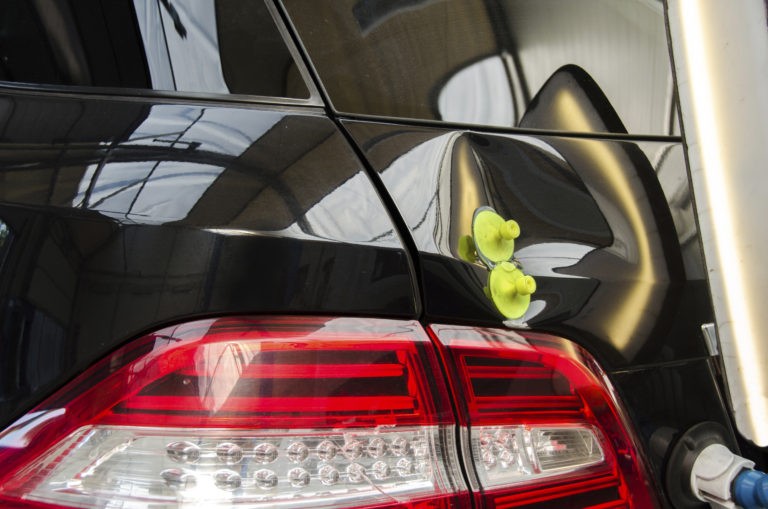 Mobile Paintless Dent Repair Melbourne
Do you want dents removed and your vehicle restored to like-new condition without fear of causing damage to the existing paintwork? Fortunately, the highly trained technicians at GoPDR can provide paintless dent removal in Melbourne. Whether your car has gotten dents from a road accident or because it's been out in the open during a hailstorm, we can help.
A Gentle Approach
The method of 'popping' a dent outwards to remove it has become outdated and undesirable. With advances in technologies and techniques, it's now possible to gently massage and push out dents so that the stretched metal is restored to its original shape without breaking the painted surface. You can rely on our mobile car dent repair specialists to get the job done without you needing to repaint your car. Once we're finished, you won't be able to tell that your car had ever been damaged in the first place.
Melbourne-Wide Assistance
Our mobile paintless dent removal services can promptly travel to your location and assist you when needed.We can come to your home or workplace no matter where you are in the metropolitan area of Melbourne. Working quickly to get jobs done within a matter of hours, our goal is to get you back on the road again as soon as possible.
Learn More Today
Look no further than GoPDR for professional paintless dent repair in Melbourne. Contact us at your earliest convenience to learn more about what we can do and how we can help get your car back on the road. We also have an FAQs page that contains additional information.